This is 2023, and imagine that your whole gym and fitness studio is running manually. From scheduling to invoicing, all tasks are manual, how would your customers think of this? How would your gym staff be able to get the time to focus on the aspirants and members? Also, try to estimate the cost of the gym, which will include the following fixed costs:
Number of employees
Separate POS system
Access control system
Marketing, And so on.
As the business keeps growing, the number of integrations and employees keeps increasing. The easy solution to control all these growing costs and ensure the efficiency of the business is the best gym management software. Not just the management software but an effective and powerful one which assists you in your every task. Whether it is scheduling, invoicing, or even marketing.
As we have already said, this is 2023 hence, the evolution of gym management hasn't ended here. The technology is continuously evolving, and so does everything around us. Hence, the capabilities of gym management software are not just stopping here, it is increasing, too. Today, we will talk about the role of this robust management system in the gym and fitness business and its benefits.
8 Ways Gym Management Software is helping the fitness Industry.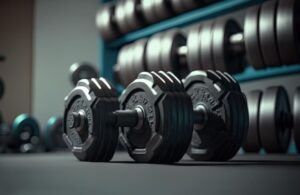 As the market is getting dynamic, owners of gym and fitness studios are facing more challenges in managing studios, members, and finances. Therefore, the role of management software is getting more important in managing operations, enhancing customer experience, and driving business growth. Here are some of the crucial roles that this software is performing in today's world on behalf of studio managers and owners. Let's understand the following roles.
Optimize all the Gym Studio Operations
It acts as a very effective comprehensive solution when it's about managing all the operations and automating them. This robust system provides lots of powerful features, like
Membership management: It helps managers track all the data of members and their activities.
Scheduler: An easy and user-friendly calendar scheduling all the appointments in a single system for optimum productivity.
Online booking: An effective way to empower members to book slots online according to their will.
Inventory management: It automates all the inventory stocks and timely notify managers about the out-of-stock or overstock.
For example:
Your gym can optimize inventory management by using the gym management software. Further, you are able to predict demand and get notified when the stock is below the threshold. Plus, one more interesting function is owners can automate reordering the stock so they can never get out of the hot selling stocks.
2. Enhancing Member's Journey and Experience
We all know well that the market is getting competitive on a daily basis, and to keep your business apart from all the other businesses, you have to put some extra effort into it. The most effective way to survive and thrive in such a competitive market is to focus on the pain points of your members or target market. Identify the gaps and act accordingly, like diversifying your offerings, being more available at peak hours, setting up virtual classes, or organizing boot camps for high school students.
In all this thought process and work, the best gym management software will help you keep up with the market trends and gaps to organize the solutions and then market them effectively.
3. Accounting Management and Cashflow Optimization
One of the most crucial aspects of any business is its financial management, which includes
Invoicing
Cashflow tracking and management
Budgeting
Revenue Cycle Management (RCM), and much more.
The gym management software has a very powerful POS system that will do all the above functions for the gym owners and alot others. Furthermore, owners can integrate their website with the widget and automate all these tasks. This will take all the extra work from their plate, and they will be able to follow up on the analytics and do decision-making.
4. Making Decisions more Rationally 
Buying extra tools for data analysis is not necessary, as gym management software provides this all-in-one system. Now, gym owners can get in-depth analytics and reports and make sure that all their future decisions are rational and data-driven. It is all possible in the management software, as they are able to collect all the data, including:
Attendance
Sales
Customers profile
Inventory
Marketing Insights
Furthermore, some of the robust softwares allows you to set up customized metrics according to the business niche. This way, owners or managers can leverage the power of data and will be able to do the following:
Optimize their ROI
Improve their services
Improving class schedules
And drive more sales.
Budgeting, etc.
5. Scalability and Growth Along the Business
When your business is growing with the passage of time, it is really important to make sure nothing slips from your fingers and all the operations are optimized and working well. The role of the advanced gym management system is to adapt and scale accordingly and help your business provide better. These software systems are customizable and provide add-ons for tools and gym needs.
6. Optimizing Budget
Gym management software allows gym owners to collect data without any effort and aids them in market research. If you want to grow your business this way, you will be able to understand members purchasing patterns and how pricing affects them. Moreover, this software and these insights will help gym owners cut off the losses like extra employees. Hence, the best gym management software helps to track the finances and expenses on behalf of the accountant. Lastly, it helps gyms to make informed decisions about budgeting and resource allocation.
7. Enhancing Communication between the Staff and Members
A successful gym always has a direct influence on the members. As gym management software comes with built-in SMS, Email, and dialer, it reduces the gap and enhances communication. Furthermore, this software comes with a custom mobile app, allowing customers to book online services and easy contact with trainers at any time. This will boost the connection and engagement and enhance their customer's experience.
8. Contactless Check-ins Increase Convenience
As we all know, after the pandemic, business modes have been altered, and people prefer contactless experiences. Gym management software will help alot here to achieve new normal contactless solutions. Gym owners can set up contactless check-ins and payment modes. This tool will help to create a safe and secure environment for the gym enthusiasts. Additionally, it will also help to reduce manual or human errors and improve the check-in process.
At Last
In the end, we can say that the role of robust gym management systems doesn't stop here. Gradually, with the advancements of technology, it is covering all the aspects of gym studio management. From scheduling to marketing, it automates and enhances all operations of business successfully. Furthermore, with the help of this software, gym managers can work smartly by organizing the whole gym on a single screen.
This software also empowers the owners to make data-driven decisions and the customers to choose their services according to their will. Hence, investing in the right and the best gym management software will help gym owners eliminate all the ambiguities, errors, and lags in the process and smooth all operations.